TYPICAL AUTOMOTIVE A/C SYSTEM DIAGRAM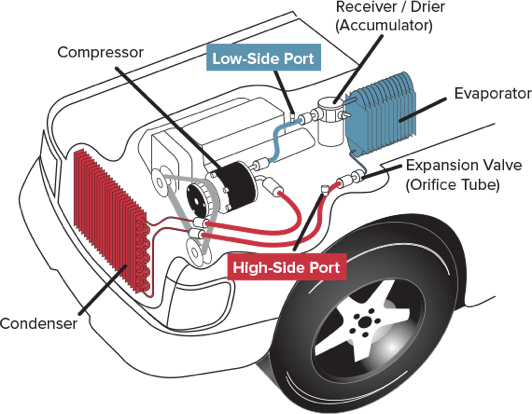 *Automotive A/C systems may vary from one application to another.
Consult the owner's manual for system specific information.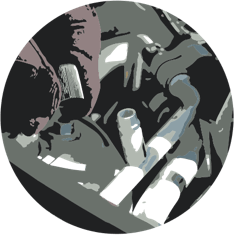 Low-Side Service Port
The low pressure service port (low-side port) is located in the line that runs from the compressor through the evaporator (firewall) and up to the condensor on the low pressure (suction) side of the system. R-134a Recharge hoses will only fit on the low pressure service port on all R-134a vehicles.